Collection:

Bath Towels Set
Buy The Best Hand & Bath Towels at Emerald Décor Ideas
A hand towel is a small, absorbent towel that is used for drying hands. Hand towels are often placed in bathrooms near sinks so that people can dry their hands after washing them.
A bath towel is a large, absorbent towel that is used for drying off after a bath or shower. Bath towels are usually made of cotton or another absorbent material, and they come in a variety of sizes and colors.
Emerald Decor Ideas' towels are perfect for your bathroom. They are absorbent, and they come in a variety of colors to match your bathroom decor. The bath towel sets include two
bath towels
, two hand towels, and two washcloths. The towels are made of 100% cotton and are machine washable. With a bath towel set, you will have everything you need to dry off after a bath or shower. Towels are an important part of keeping your bathroom clean, so make sure to wash them regularly.
You should wash your bath towels at least once a week. If you use your towels more often than that, you may need to wash them more frequently. Towels can become stained and mildew if they are not washed regularly, so it's important to keep them clean.
In addition to keeping your
towels
clean with frequent washing, a lot of people tend to overlook the importance of properly drying them off. Towels are typically thicker than regular everyday clothes, which is why they take a longer time to dry. Moreover, you need to be careful if you live in an area that doesn't get sunlight. To avoid having to use damp towels, use the dryer in your washing machine if you need it. Drying keeps the bacteria at bay, and also avoids indoor humidity buildup.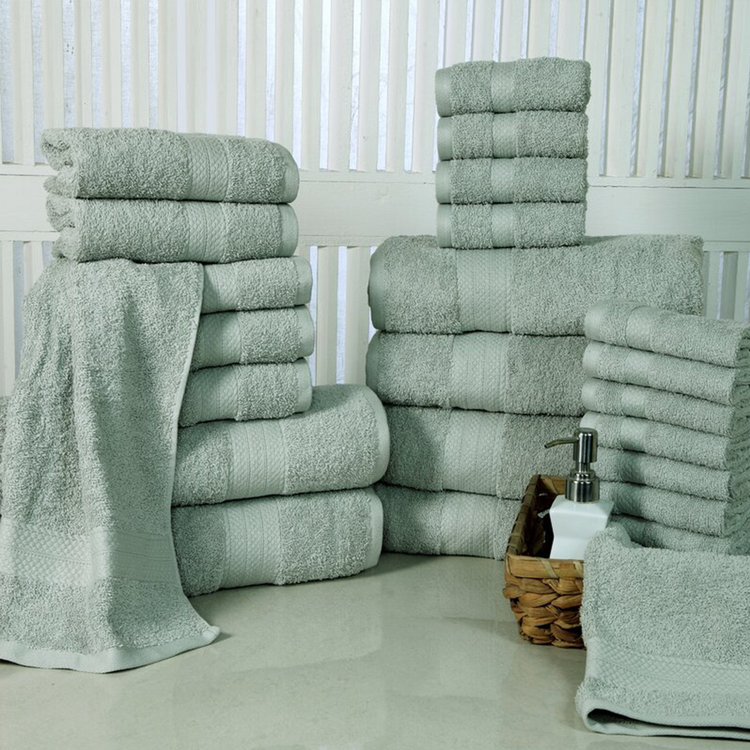 Be in the VIP list, absolutely no spam!
Be the first to know about new collections and exclusive offers.